This guide covers how to get an Alarm.com Smart Thermostat ADC-T2000 into Z-Wave inclusion mode.
If you are looking for how to pair the Alarm.com T3000, see this guide here.
Should you need to know how to put your panel into Z-Wave pairing mode, you can find panel specific information below:
2GIG Go!Control, GC2
2GIG GC3
Qolsys IQ Panel 2/2+
ADC T2000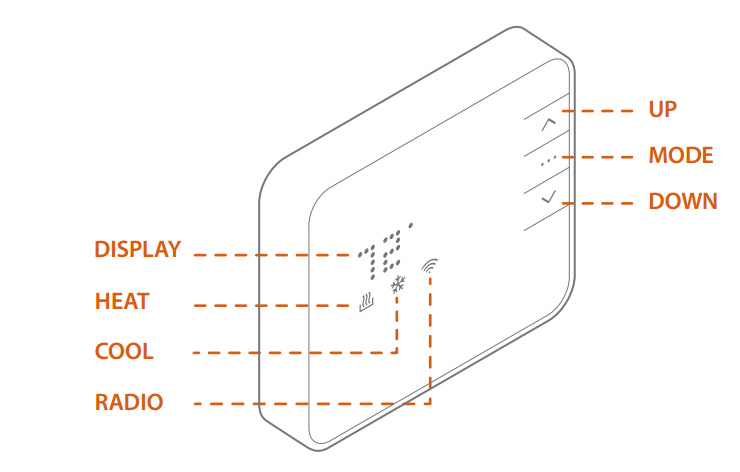 Connect the ADC T2000 thermostat to the system
Put the thermostat in OFF mode (i.e. no mode icons are lit).
Put the Z-Wave controller into inclusion mode.
Press and hold Down Arrow on the thermostat to begin inclusion mode. Release the button when the Radio Icon lights up.
When Radio Icon becomes solid, the thermostat has been included.
Log into your Alarm.com account to sync the thermostat with the Alarm.com.