Alarm.com Dual-Path System Enhancement Module (SEM) is a great way to migrate compatible Honeywell/ADEMCO VISTA-10P, VISTA-15P, and VISTA-20P panels to Alarm.com service.
The Dual-Path SEM supports the 4G LTE cellular network and optional Broadband Ethernet. This ensures the longest life cycle with the most secure and reliable service as available.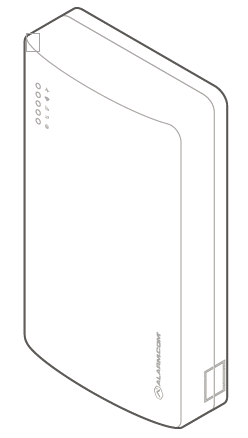 Panel compatibility
Important: For remote programming to be available, the panel must support the downloader feature. This feature is available on most panels with a minimum revision of v5.2.
The SEM is compatible with Honeywell/ADEMCO Vista-10P, -15P, and -20P panels and the equivalents below, dating back to 2005. The Honeywell/ADEMCO VISTA-21iP is also compatible when the Internal IP/GSM jumper switch is set to the OFF position.
Verify panel compatibility
Verify that the panel is compatible by checking the version and year printed on the PROM chip inside the panel enclosure.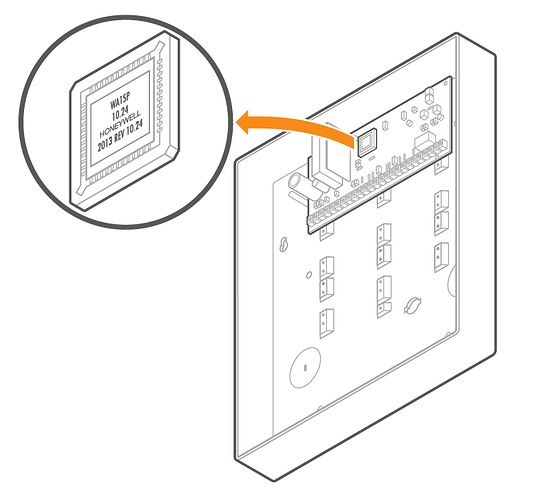 Honeywell/ADEMCO Vista-10P
Honeywell/ADEMCO Vista-10PSIA
First Alert FA130CP
First Alert FA130CPSIA
Honeywell/ADEMCO Vista-15P
Honeywell/ADEMCO Vista-15PSIA
First Alert FA148CP
First Alert FA148CPSIA
Honeywell/ADEMCO Vista-20P
Honeywell/ADEMCO Vista-20PSIA
First Alert FA168CPS
First Alert FA168CPSSIA
Honeywell/ADEMCO Vista-21iP
Compatible when the Internal IP/GSM jumper switch is set to the OFF position.
Recommended tools and supplies
The following items will be needed for installation (not included with SEM):
Screwdrivers: Small blade and Phillips
Drill and bits for screws and/or wall anchors
Ethernet cable
Alpha keypad (not required)

Alarm.com strongly recommends installing an alpha keypad to ensure the failure to communicate (FTC) trouble condition is displayed to the user.

Four-conductor, 22 AWG or larger stranded wire
The following table shows the maximum wire length for each gauge.
| Gauge | Maximum wire length |
| --- | --- |
| 22 gauge | 40 feet (12.2 m) |
| 18 gauge | 90 feet (27.4 m) |