Hi,
I am seeing weird behavior where the hardwire translator and all the sensors go offline for a couple of hours and come back online. Not all sensors go offline at the same time and similarly they don't come back online at the same time. This happened two nights ago and also last night. I am guess there's something going on with the hardwire translator but wanted to get some insight first before I try to troubleshoot it myself.
Below are the activities snapshot for the last two days:
Today: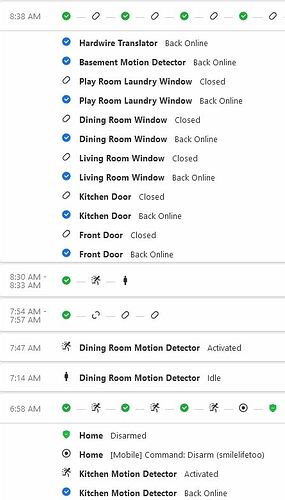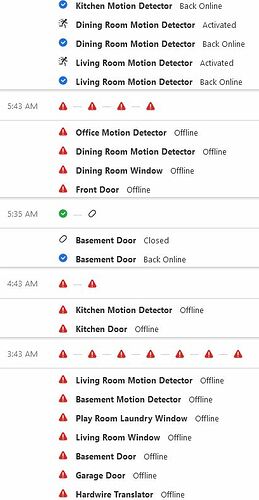 Yesterday: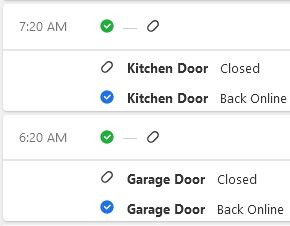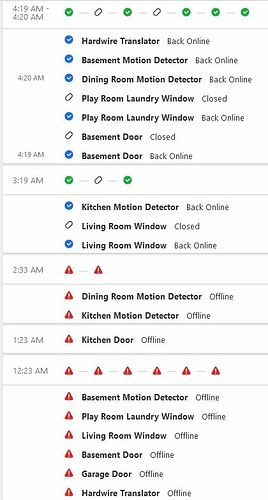 Thank you for your help.