This guide covers how to create an automation rule in Alarm.com that turns on your Z-Wave lights when you are on your way home, using Geo-Fences.
You can learn how to create a Geo-Fence here!
Start off by logging in to your Alarm.com account and click on Automation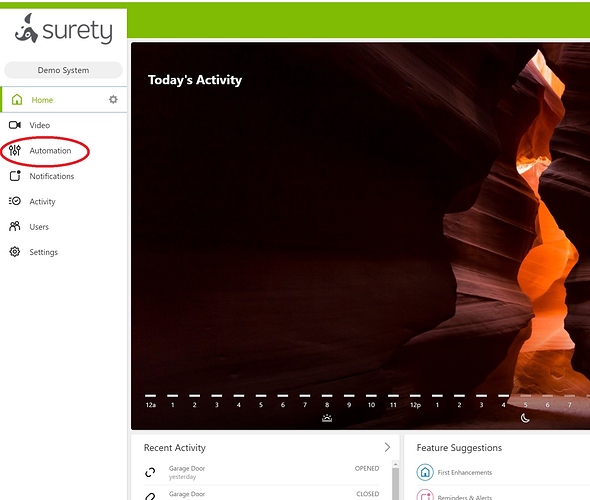 Then click on the +Add New Rule button.

3. Select
Event Triggered Rule
to create a new rule.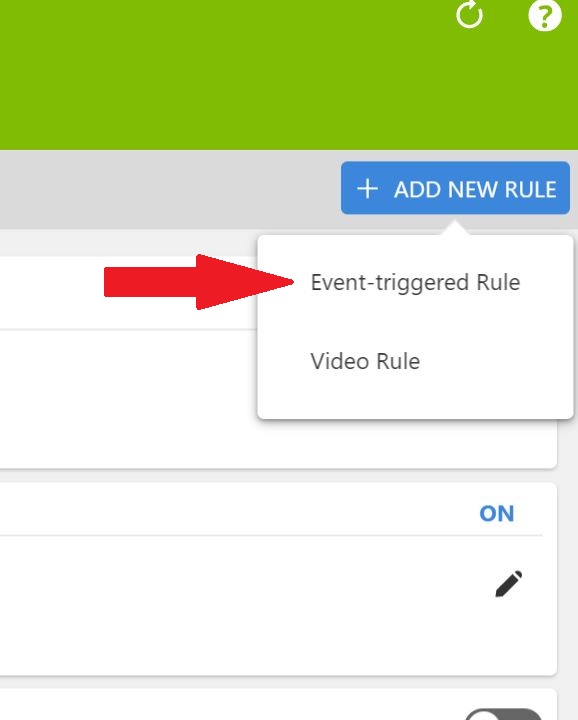 Next fill out all the necessary information fields pertaining to the new rule.
Give the Rule a Name

Select Lights

Select People Cross a Geo-Fence to use the Geo-Fence as the trigger.

Choose the Mobile Device,
Whether to trigger the rule on Entering or Exiting the Geo-Fence
Then select the Geo-Fence itself

Choose to Turn On the selected device for X Minutes
before turning off.

Next, choose the time period you want the rule to be active for

At all times
Select Times
Only After Sunset
Click the checkbox on the right of the Device name to select each device you want to be triggered via this rule.

After saving, you will see the rule in the Automation Rules list. From this page you can -
You will now trigger your selected Z-Wave Lights whenever you cross a Geo-Fence!