finally getting back to this project
how could you tell this? is that a 345 mhz receiver mounted above the main panel? is it relaying the information from the wireless sensors to the main panel, since the landline is connected to the main panel?
these are the wireless D/W sensors. are you able to tell the make and model?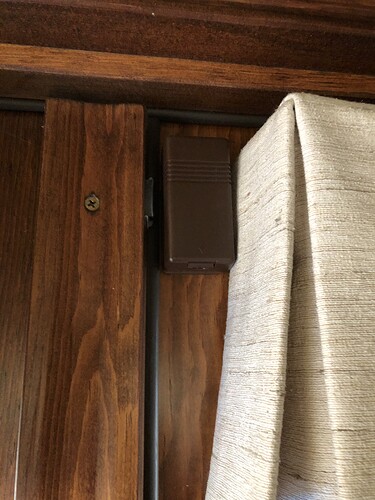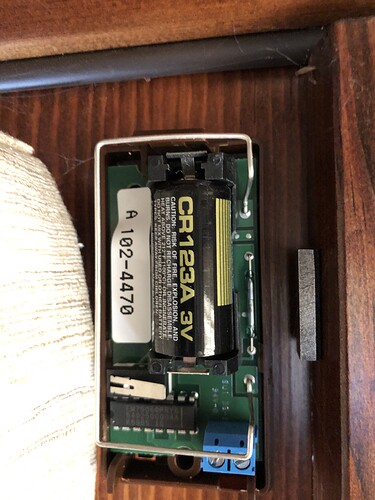 it turns out there are more of them than i had originally known, so i may want to continue using them - i would be able to enroll them with the 345 mhz IQ2+ panel, right?
just to confirm - to replace the current setup with a power G translator for use with an IQ2+, i would remove the entire current can from the wall and mount the power G translator in its place. terminals 8-17 would transfer over to six zones of the power G translator. zones 5 and 6 are IR (I believe) beams that function like tripwires - i assume these are powered off the aux power terminals 4 and 5 and would be transferred to the aux power terminals of the power G translator? nothing currently wired to terminals 6 and 7 or 21-25 would be used in the new system? would the smoke detectors in zone 1 (terminal 8 and 9) simply transfer over to any one of the power G translator zones?
would it be possible to use some of the existing wiring to power the IQ2+ panel at the location of one of the existing keypads via the auxiliary power terminals of the power G translator?