This guide covers how to set up Audio Integration with Alarm.com.
Enhanced Scene control with Integrated Audio
An Alarm.com powered system offers all the features necessary to create the perfect ambiance for your Smart Home with integrated lighting, temperature, as well as audio control.
With Alarm.com's audio integration, you can connect smart speakers to your Alarm.com system. Add music and audio control to Scenes, to automate several devices with the touch of a button for the ultimate everyday convenience.
With Integrated Audio and Scenes, your customers can:
Wake up with your favorite music or radio station
Turn off all the connected speakers in the home when you go to bed or leave home
Get the party started with a Scene that includes your favorite playlist
What do I Need?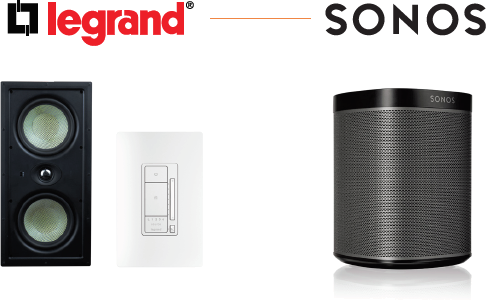 Audio integration currently is supported with all Sonos wireless speakers, as well as Legrand's On-Q Digital Audio Systems and compatible hardware, including keypads and in-wall wired speakers.
In addition to the above equipment, you will also need the Audio Integration active in your service plan. If you use Surety, this feature is included in the following service plans:
- Surety Home
- Surety Complete
If it is not already enabled on your account, just log into your Surety account and access the System Manager feature to enable it!