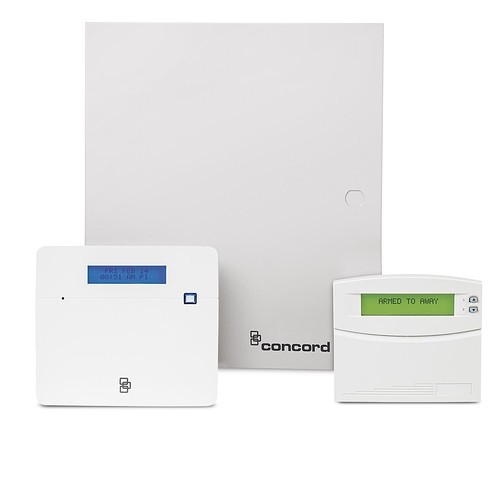 Getting Started
With an unregistered, Alarm.com compatible, 4G LTE module you would only need to activate your system by purchasing a service plan and following our setup steps. This process can take as little as 5 minutes!
What if I Need a New Module or my Module is Registered?
If you currently have service with another dealer, you won't be able to activate service with Surety until your 4G LTE module is no longer linked to an active Alarm.com account. Modules are typically unregistered during the account cancellation process.
Should you need a new, compatible module, the CD-421-US-VZ 4G LTE cellular module on the Verizon network. While we do not carry them, you may be able to find them from other vendors online.
What if I want to Upgrade my System?
If you are instead looking to upgrade your system, the Qolsys IQ Panel 4 sold through Surety uses a 4G LTE communicator and the same legacy 319.5 mhz sensor radio as the Concord 4 panel, so existing wireless sensors (with the exception of Alarm.com Image Sensors) can be easily paired with the IQ Panel 4.
With the IQ Panel 4, you'll gain access to optional exclusive features such as:
Power G sensor compatibility, for powerful encryption and extreme range
Stream Alarm.com video cameras to your panel screen
Answer video doorbell calls through your panel
Use advanced Z-wave diagnostics to build the best possible network