Yesterday I heard my alarm panel start beeping.
2gig. Gc3 notification said radio module couldn't connect. I don't know why it kept trying to connect t to CS but failed.
I happen to have had a secondary radio sled.
So I put it in did the swap radio , put in the imie. And performed the radio test. It says all is good on the panel.
But in the app and on suretyhome under device it says radio error not communicating.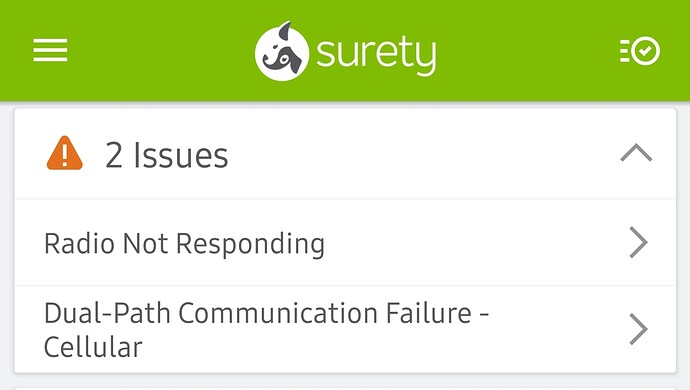 The dual path , I imagine was from yesterday, when I added wifi to it. I hit forget network to see if it would go away. That hasn't.
But even with the new radio sled that test ok, it still isn't working.
Any ideas ?