Hi,
Looking at setting up a new Surety monitoring system in our home, but trying to figure out how to mount sensors on our windows.
We have old Victorian era single-hung single-pane windows, with deep trimming, see photo attached: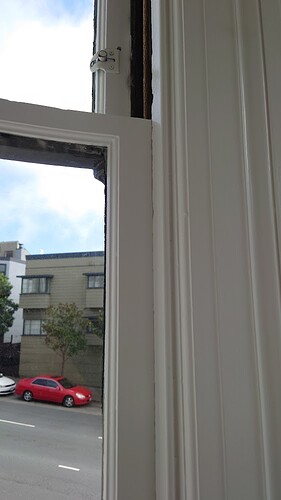 How would I best add sensors to these windows? Can I mount the magnet on a surface perpendicular to the switch itself?
Thanks!