Can you guys check on my z-wave network. I have two temp sensors showing red lines in my advanced diag screen on my panel. They are working but showing red lines - please see pictures bellow.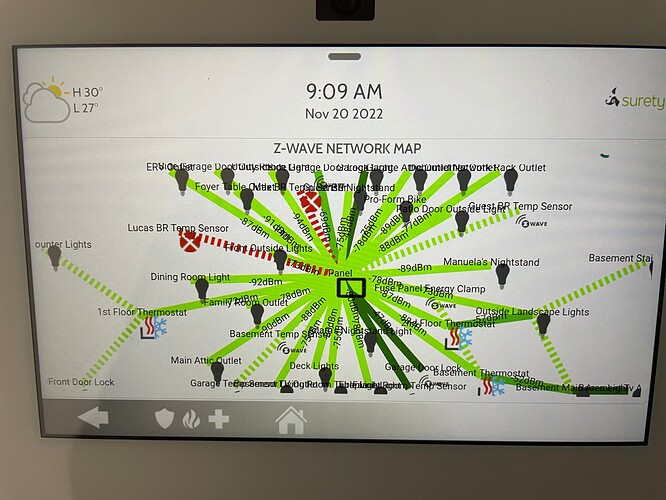 I also have notice that on my web interface sometimes my "basement Sensor" has a "!" on it but it's also working and iphone app does not have "!" at the same time.
Sensors currently in questions are:
Lucas Bedroom
guest Bedroom
Is it possible that two mention above shows in red because devices are in "sleep" cycle. I just check again and "lucas" room is green now but guest is red. It will never throw error in the little "surity" logo on the panel right corner.
Is there a difference from
Me running rediscovery on the panel compared to you guys sending that through adc?
Can you go on ADC and update all statuses real quick?