I have a Qolsys iq panel 2 that is unable to move past the lock screen. When a user code is entered, it provides the correct "Welcome, Installer" message, then the "Initializing the App" message flashes briefly, then it returns to the lock screen. The Dealer and Admin codes behave the same.
The panel continues to register chimes and can arm/disarm from the alarm.com app as normal.
The behavior of the panel is recorded in this video: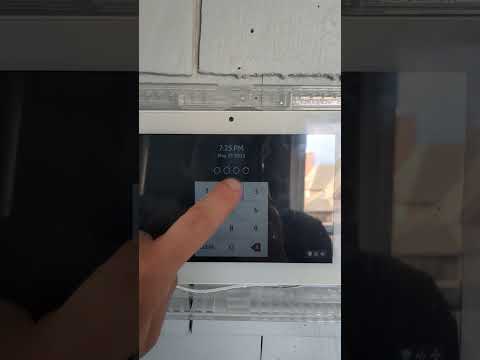 Holding down the power button does not perform a reset. Pulling open the back, disconnecting the power and the battery and then reconnecting the power simply reboots the panel and returns it to the above state.
Is there a way to initiate a factory reset or revert to a prior update from alarm.com?