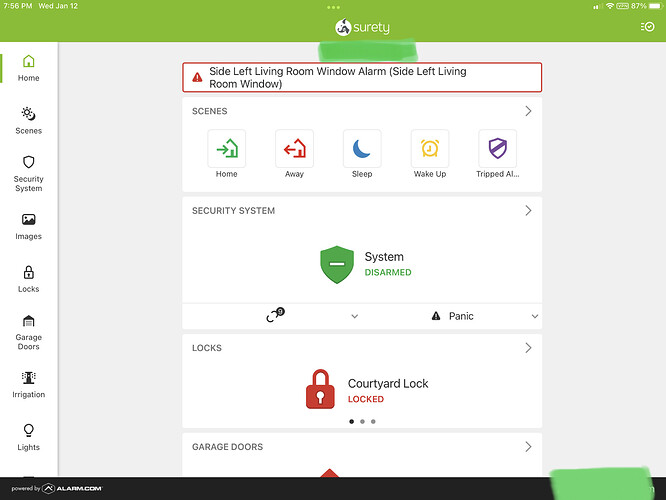 My alarm was not armed During this whole time
At 7:35 pm PST I sent a command through the surety portal to reboot my panel. It rebooted and then my neighbors who are on my notification got texted stating an alarm was in progress as the left living room window was triggered (a window we never open)
I went tomthe iPad app and it said alarm in progress. I cancelled from the app.
I called dispatch and they asked of itmwas the "medical alarm". I said no itmwas the living room window. They stated they received no alarms. Why did they ask about the medical panic alarm?
My instructions are to dispatch police first. Why did they not get the alarm?
What happened in this situation. I am concerned that people on my notification list were notified but your central dispatch never was alerted .
Also, I have rules that go off when alarm is triggered (e.g. lights in multiple rooms go on.). None of this occured.