Hello, I just installed an IQ Panel 4 (VZW version) and seeing a few questionable things with the connection.
The wifi is connected, but on the home page it says there is no internet connection available. The Wifi and Dual path tests say everything is fine. I don't know of any reason the router would block internet access for this device (IP address is issued via DHCP). I don't know how to test that the device can actually reach the internet on wifi since the cellular is connected.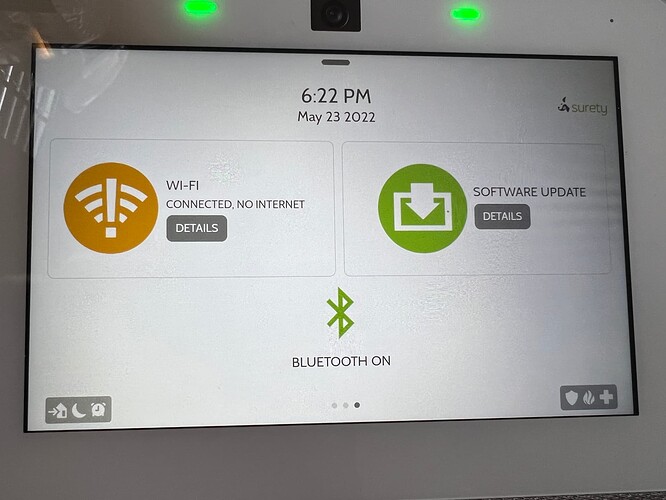 The signal strength in the cellular test is only 3/5 bars ~-108dBm. However, on my previous IQ v1 panel, it said I had 6 bars. On the status page in the advanced settings though, it says I have 5 bars -89dBm . I'm not too concerned about the number of bars reported but rather that the panel can function as expected when needed.