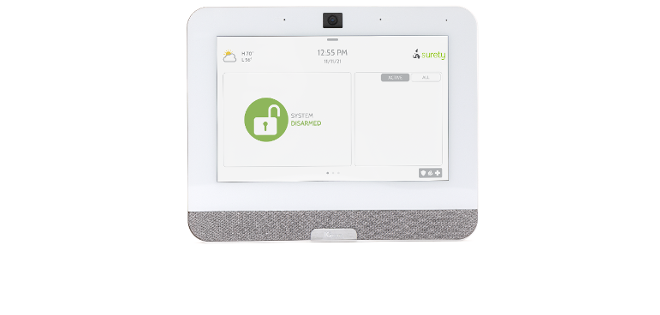 Getting Started
Surety provides service for Alarm.com compatible alarm systems, including the Qolsys IQ Panel 4.
With an unregistered, Alarm.com compatible, 4G LTE module you would only need to activate your system by purchasing a service plan and following our setup steps. This process can take as little as 5 minutes!
If you already have an unregistered panel, Click here to get started!
If you are looking to obtain an IQ Panel 4
IQ Panel 4 w/319.5MHz Verizon Qolsys, GE compatible
IQ Panel 4 w/345MHz Verizon 2GIG, Honeywell compatible